Just like home
On the outskirts of Belgrade, just below the peak of mount Avala, located on a gentle sunny slope and surrounded by nature and clean air, lies the White Bees home. A beautiful spacious yard filed with tree lines and flowers as well as a large swimming pool from which the slope descends into a nearby stream provide a wonderful atmosphere of tranquility and peace. It is difficult to determine at witch season the housing resort looks more beautiful, whether it is during summer when the fresh air descends from Avala, in winter when the snow covers the nearby hillsides, or in spring when everything around blossoms and blooms. The home exudes a very warm and family-like atmosphere as well as an ambient filed with peace, even though it takes approximately only a twenty-minute drive to reach the hustle and bustle of the city. We can be reached very quickly both by car and public transport.
In addition to the green environment, the natural and healthy foods prepared by our chefs, luxury accommodations, attentive care, and a genuinely family-like atmosphere are all great reasons to choose White Bees for everyone who desires top service in a place where they will feel at home.
White Bees is a LUX category housing facility with accommodations available in single, double bed rooms as well as luxury apartments. All our rooms are provided with the highest quality equipment and top-grade quality furniture, made to the highest of world standards. Spacious and bright rooms come with fully equipped bathrooms.
Bright and spacious rooms
Air Conditioning, Flat-screen TV
All rooms and apartments are air conditioned, equipped with TV sets, with cable TV, and consist of a small hallway, living room / bedroom and a spacious bathroom with a toilet, shower and sink. Basic equipment includes:
A bed
A night Table
A panic button
oCabinet and shelves
A closet
A table with chairs and armchairs
A Telephone, TV, internet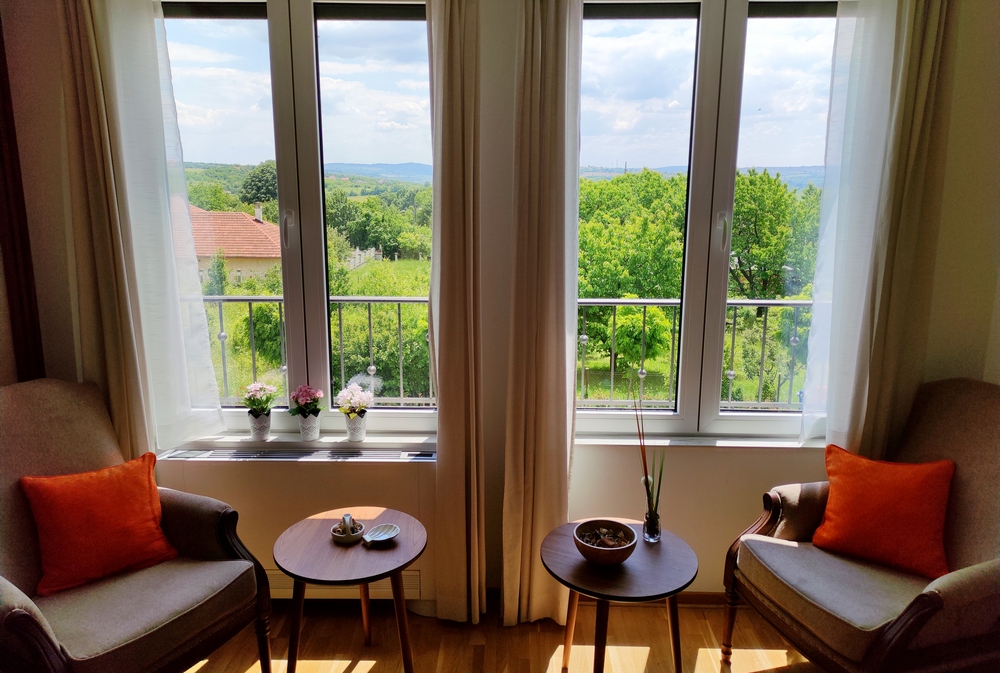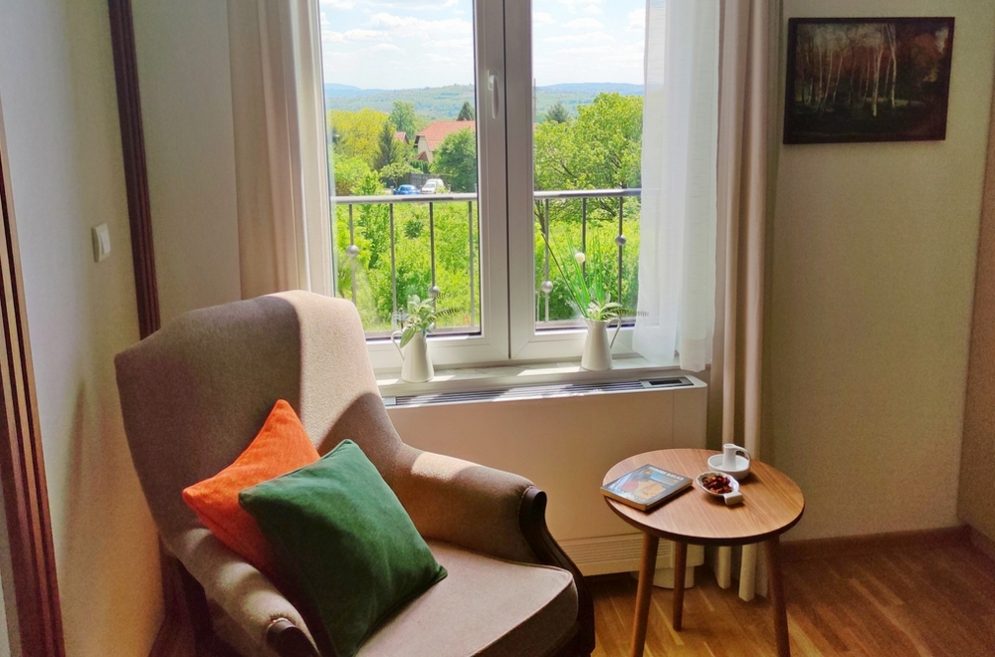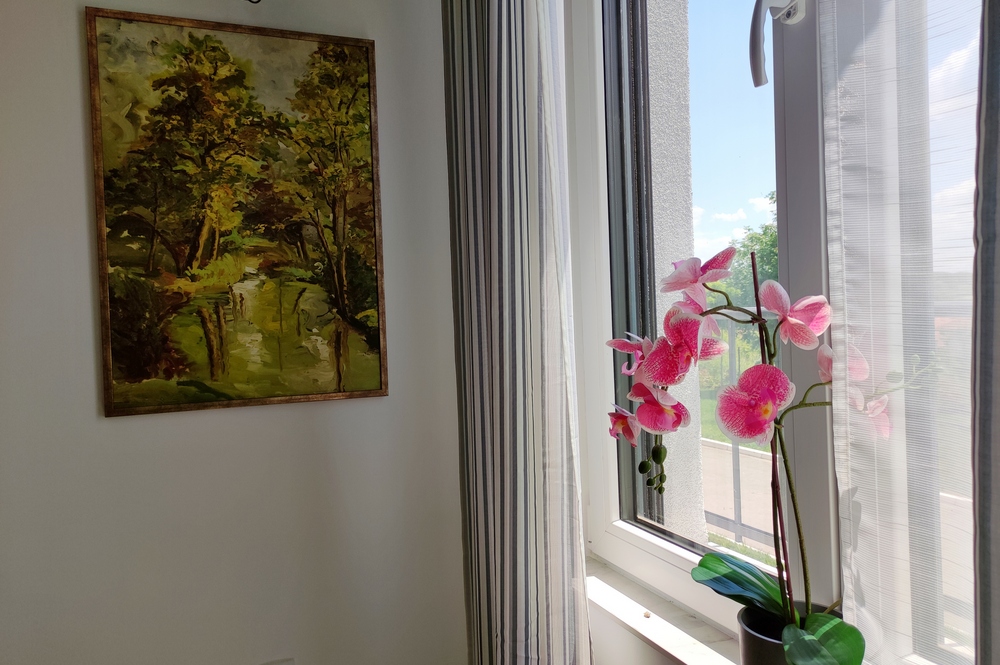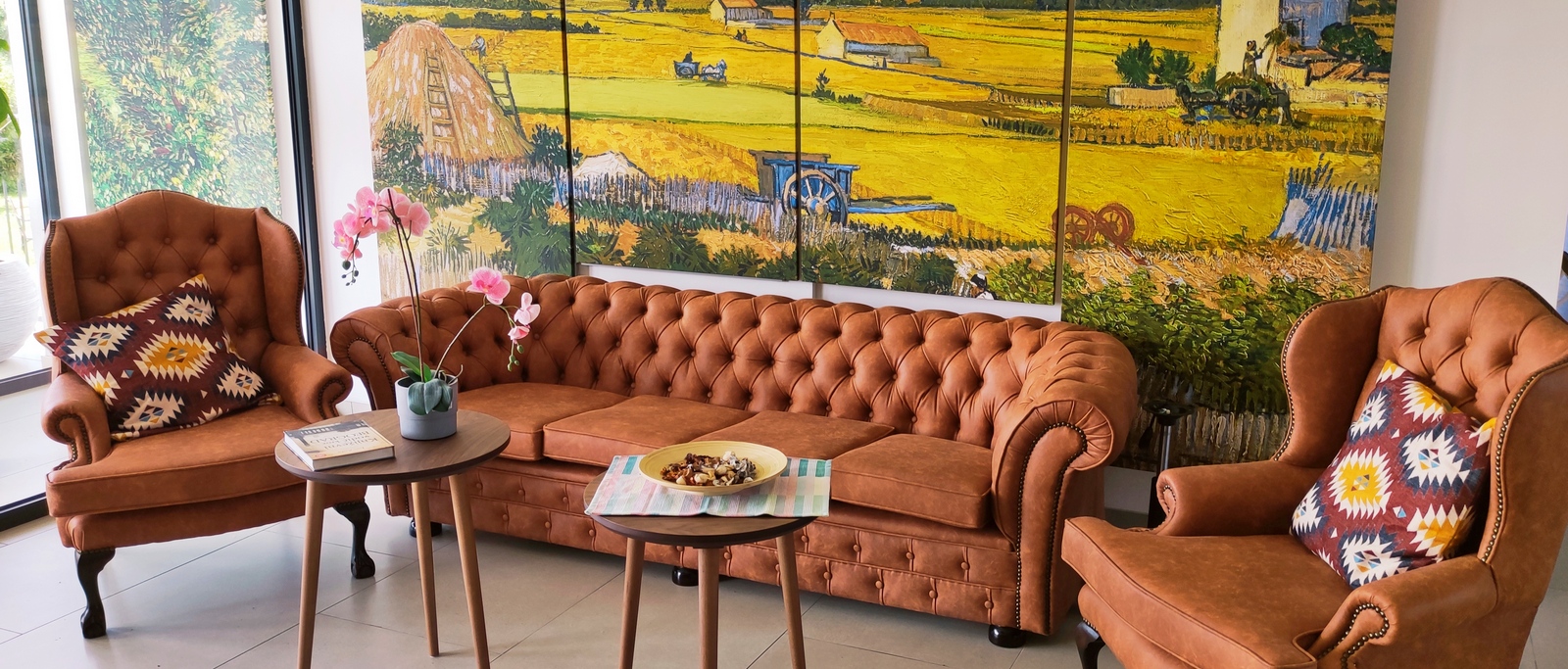 The furniture in this spacious accommodation for two includes a bed with a suitable mattress recommended by our medical staff, a built-in closet made to the highest of standards, a bedside table with a lamp, a dressing table, chairs, armchairs as well as small items specially arranged for a homey feel.
Modern bathroom
Air conditioned
Telephone, TV, internet
VIDEO...
Intimate and luxurious accommodations for one person. The room is equally equipped as the double bed one but with the difference of an additional kitchenette, club furniture and a working desk complimented by ambient lighting. This category of accommodation also allows for staying visitors within your accommodation unit, as well as complete peace and autonomy within our facility.
Club furniture
Complete intimacy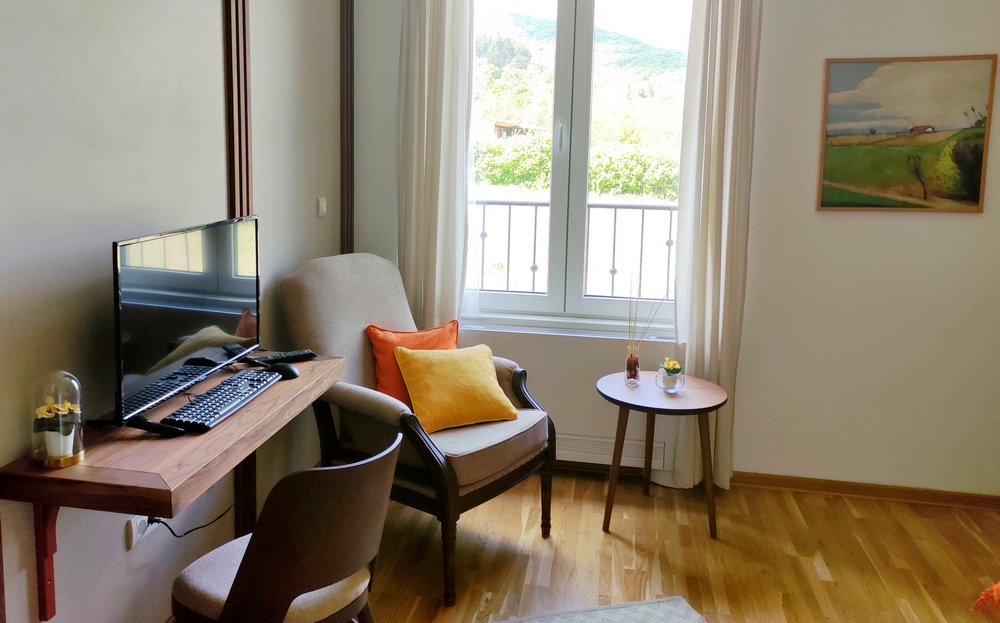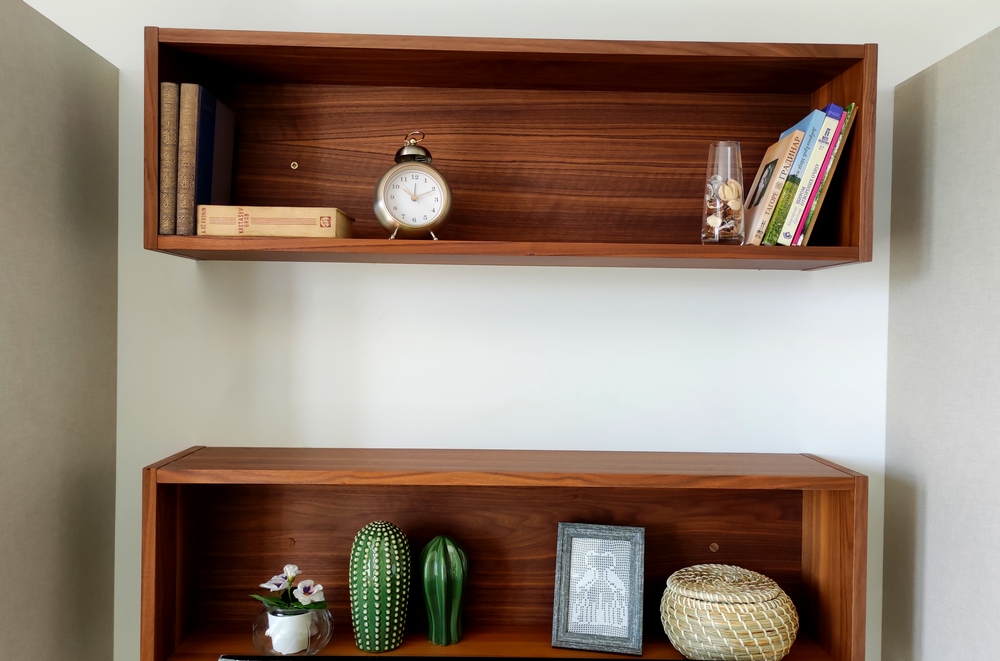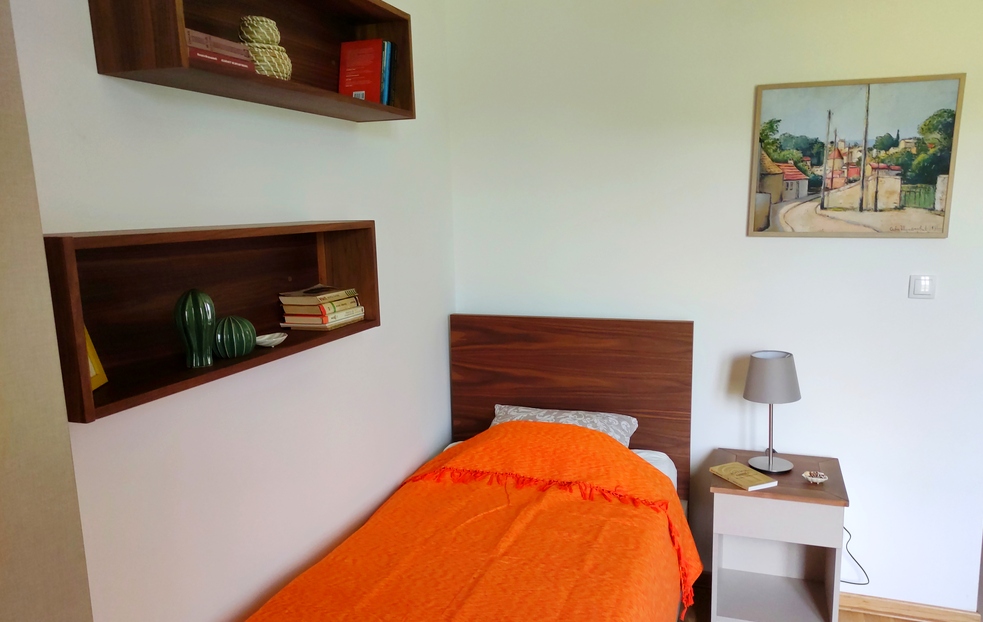 Accommodations are as in a hotel of the highest category and consist of a living room with sitting and a work desk, sleeping area with a double bed and built-in closets, as well as all the little details which contribute to a homey feeling. The apartment can be used by one or two people.
Apartment accommodations
Working cabinet
Living room
Decorative lighting
Double bed
VIDEO...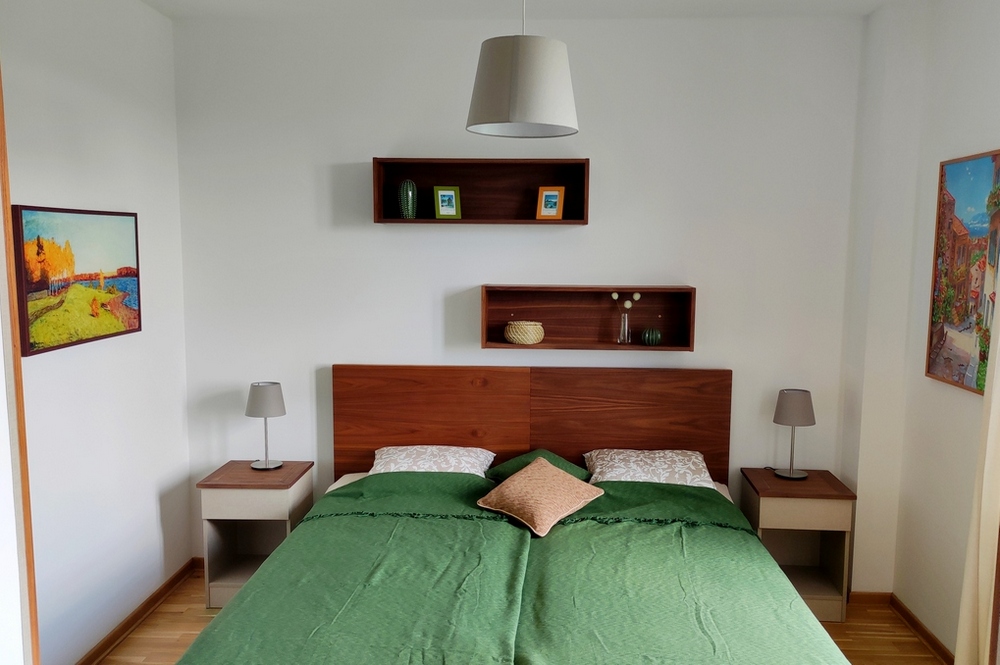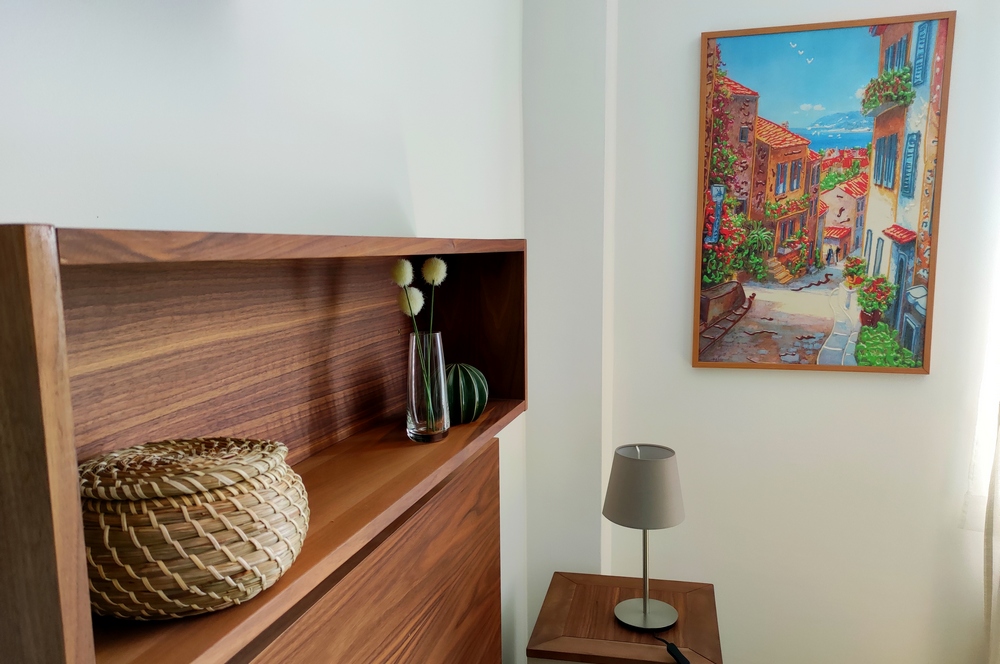 In our home, a professional kitchen is supplied with the most modern equipment used for preparing and storing meals that are served in a spacious dining room with furniture that is adapted to accommodate the elderly. In addition to the dining room, the users have at their disposal a cafe restaurant, a library, an internet and TV room, a fitness room, the swimming pool, a beautiful garden… As part of the common rooms there is a dining room and a living room complete with a library counting all together 80 square meters. Six terraces of 18 square meters are designed for the tenants who have difficulty moving, in order for them to go out into the fresh air on their own, a hydro massage room as well as a department of physical therapy is available and we also provide a room with devices for maintaining physical condition. All rooms in the home, bedrooms, apartments, common areas have a central heating and air conditioning system. The home has four levels, and all interior and exterior space is adapted for the movement of less mobile people and the disabled, through spacious and adapted staircases for the elderly as well as elevators.
The library
The dining room
TV and internet room
Swimming pool
The garden
VIDEO...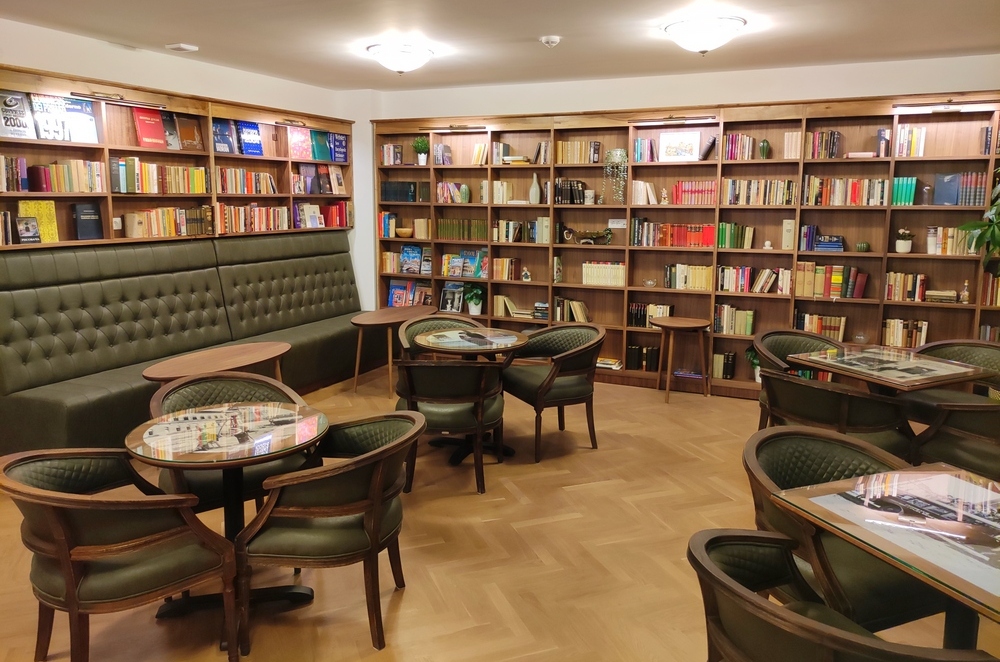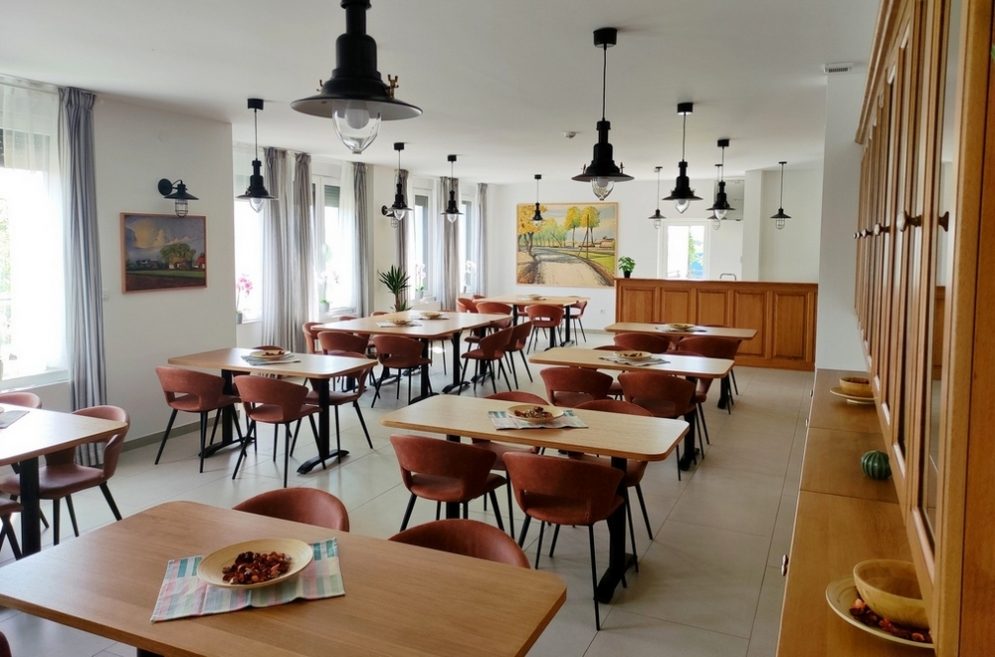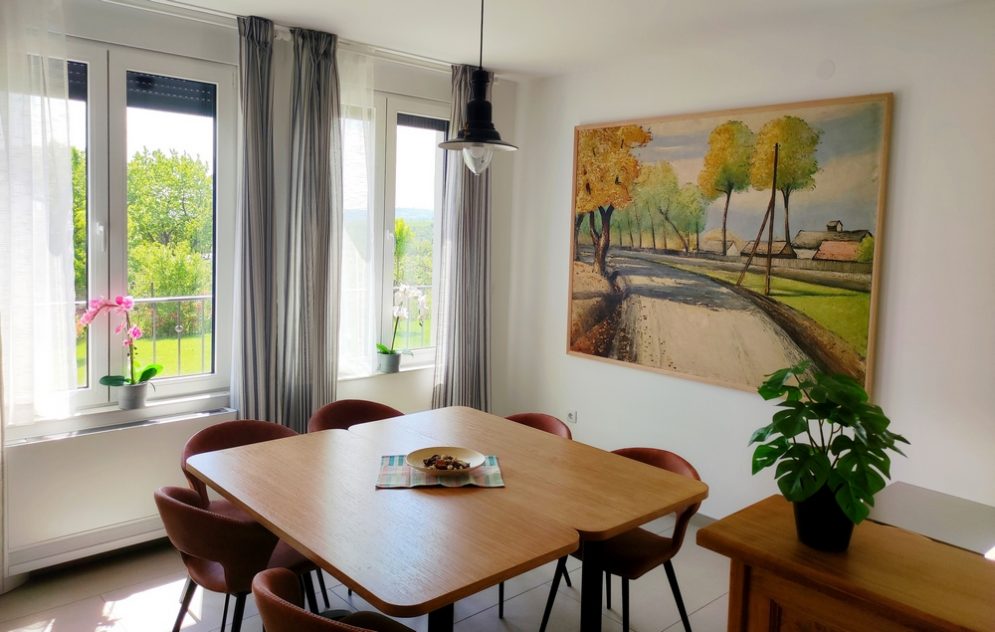 Swimming pool and spa centre in the heart of Avala
Just a few steps from the home, on the eastern slope facing the dense forest, there is a modern and large swimming pool equipped with a spa centre. The pool is available to all users and in the spa center treatments are performed in accordance with the guests' requests. The water in the pool is constantly monitored and using a state of the art system it is purified and returned to nature. With dimensions of 13 X 7 meters and a depth of 145 centimeters the pool is suitable for swimming and relaxation. It is suitable for the needs of the elderly, for recreation and refreshment in the summertime. The water in the pool is kept impeccably clean and bacteriologically correct thanks to a device named "Dinotec" PC Dynamics as well as with the constant change of water supplied from our arterial well located on a depth of 148m, which is rich in magnesium.
The library
The dining room
TV and internet room
Swimming pool and spa
The garden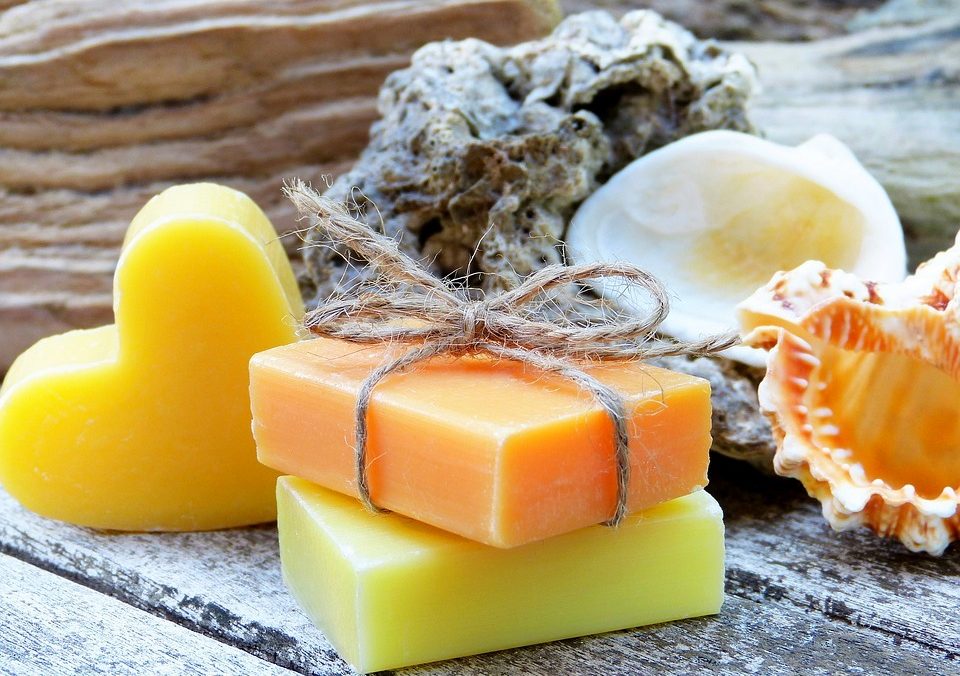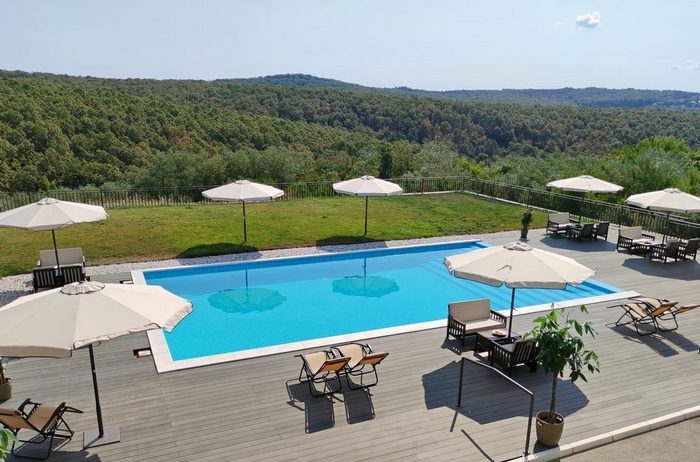 Flower gardens and a common yard
The green area and the garden, which decorates the entire outdoor space of 3000m2 is ornamented with benches for rest and leisure and the space around the pool is equipped with furniture suitable for the needs of all the users. The lot of 8500m2, on which the home is located, is bordered by a dense forest, occupying an area of 1000 ha, from which the intoxicating amount of oxygen reaches our housing facility from early spring to late autumn.
The library
The dining room
TV and internet room
Swimming pool
The garden